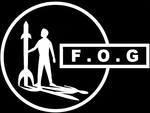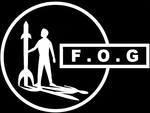 2010 - Duration Monocopter
The challenge was to build a BP powered monocopter and keep it airborne for as long as possible. Dawn Bishop won with a total time of 7.56 seconds.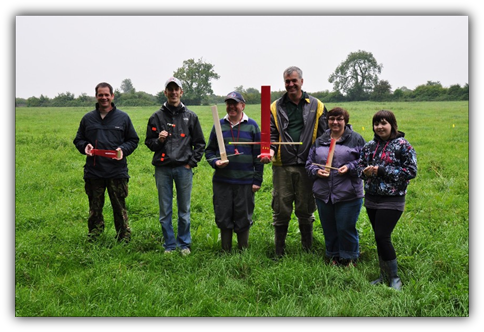 2011 - Egg Lofting

The challenge was to launch a raw egg on a C impulse motor and keep it aloft for as long as possible. The challenge was won by Dave Tranter with the astonishing score of 1 minute 16.9 seconds.

The second place went to Phil Charlesworth with 41.5 seconds. This puts Dave's winning score into context.

2012 - Scale Sci-Fi Rockets

The club challenge for 2013 was to build a flying saucer powered by black powder motors and keep it airborne for as long as possible. The only limitation was that the total motor impulse had to be G or below.

As usual, there was a lot of innovation by club members. In fact there was so much innovation that the SFR (successful flight ratio) was less than optimal. Recycling played its part in this year's competition with parts of Wheatabix packets and lids from Costa Coffee cups being used.


Dave Bishop was the winner with a 14.66 second flight by his Wheatabix box saucer
2013 - Flying Saucer Duration

The challenge for 2014 was to build rockets entirely from recycled matierals.

The entries showed a lot of ingenuity. Luke found some really good plastic packing material that made really good fins. Mark tried helicopter recovery and found that the tips from Whitworths cake icing sets make really good nosecones. Phil used the cases from 3 Glenfiddich minatures to make a body tube.
2014 - Green Rockets

Some of the older FOG members were raised on a diet of Supercar, Fireball XL5, Stingray, Captain Scarlet and (of course) Thunderbirds. Gerry died back in 2012, but we remembered him in the 2012 competition. Members built rockets from one of his classic series.
2015 - Gerry Anderson memorial

2016 - Toy Rockets


2017 - Sputnik 60th Anniversary
Sputnik 1 was launched on 4th October 1957. To celebrate the 60th anniversary of its launch FOG members built and launched Soviet-era rockets. Some made scale models of rockets. Dave Bishop took a more liberal interpretation of the brief and made Spudnik.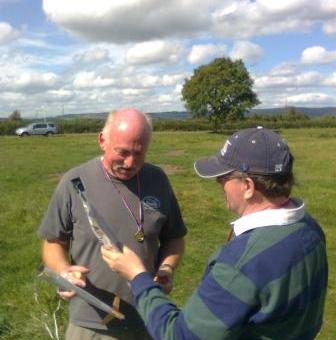 The challenge for 2012 was to build a rocket or spaceship from a science fiction film or TV programme. The winner was Tom Roberts with hs scale model of Fireball XL5.


It brought back many memories for the older club members.


You can see a video of Toms flight by clicking HERE.

The runner up was Phil Charlesworth with his "Men in Black" flying saucer.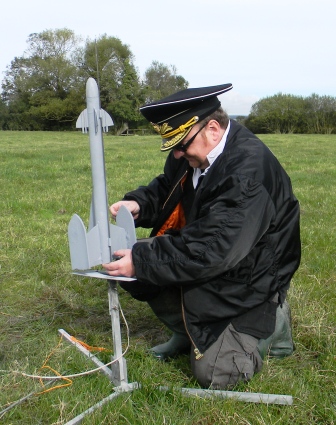 The flights went really well. Mark's Toblerone Terror started the day with a flight so fast that we all lost it so we couldn't get a time. Luke went next with his two-stage Wrapper One. Phil's Whisky Galore went next, but the flight we all wanted to see was Luke's Saturn V. Five motors roared into life, and it lept off the pad in a dead straight boost. It looked good, and flew even better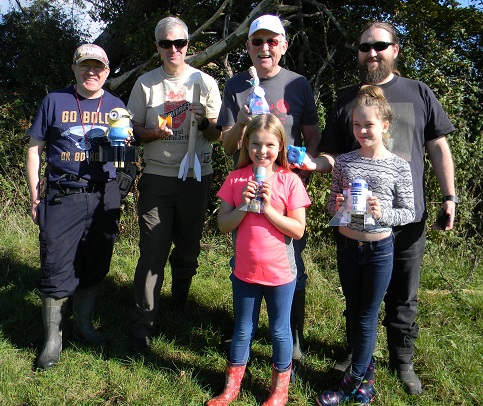 In 2016 we decided to make toys fly.


Club members proved that even the most unlikely objects can be made to fly. A doll, a pig, a barbie microphone, a minion, a spinning top and several other "oddrocks" took to the air.
It takes a lot of skill to make an oddrock, and it was great to see young and old members of the club having a go at this unusual challenge.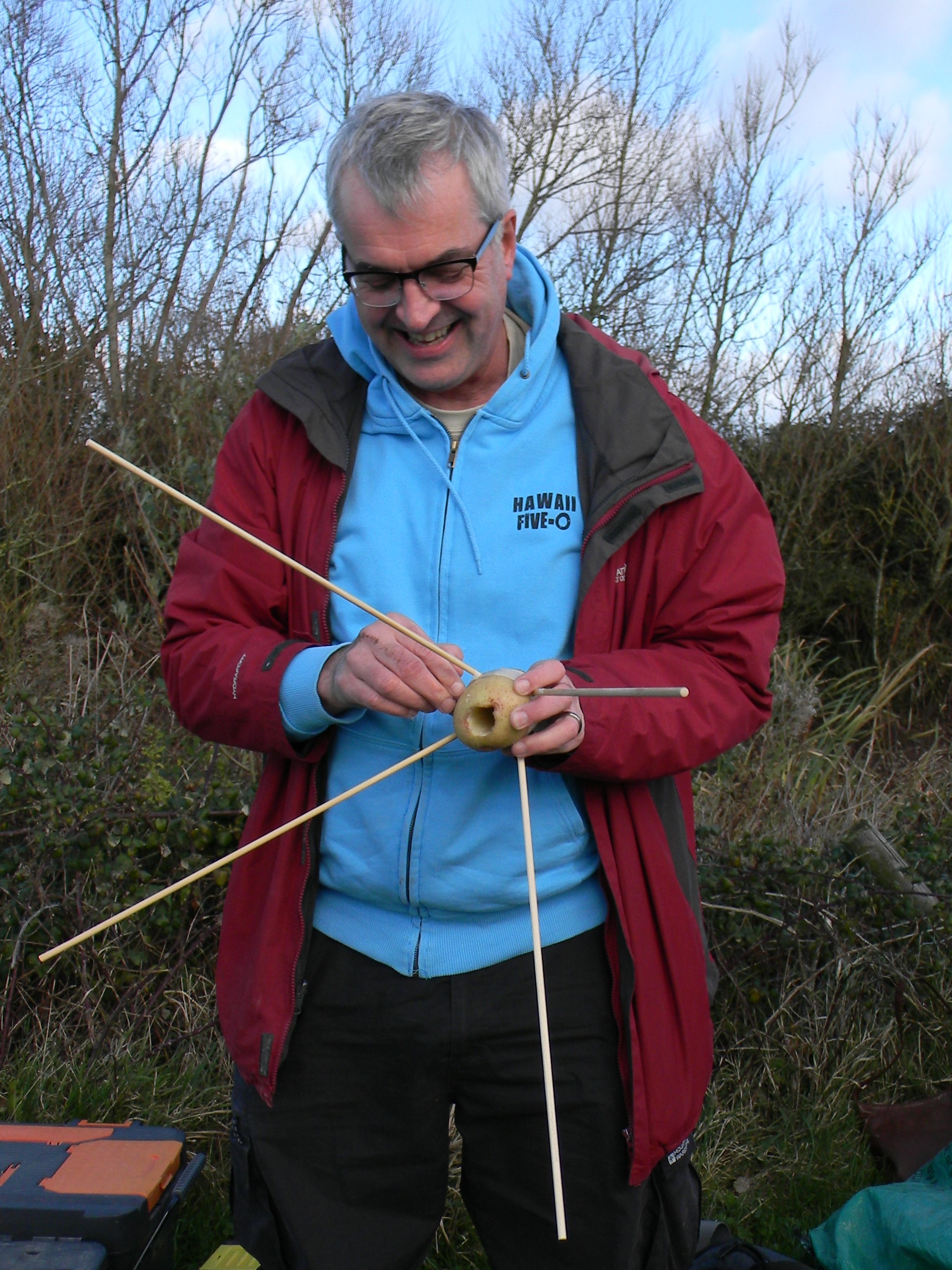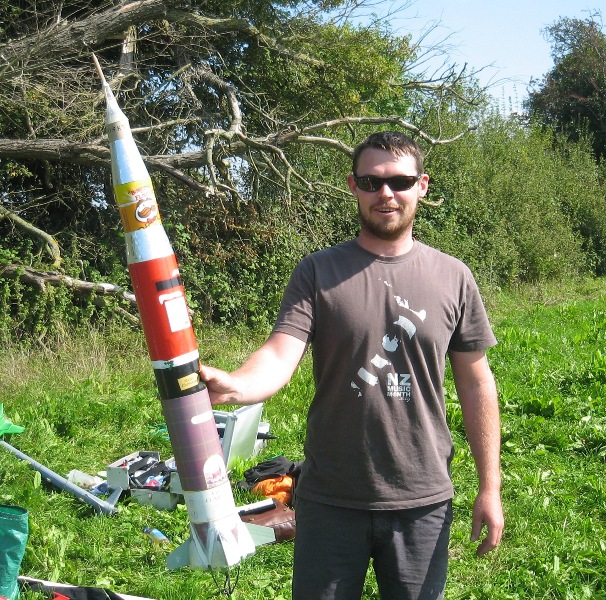 © FOG 2018 All rights reserved
The picture shows Dave receiving the FOG Challenge Trophy. There are some videos of the competition on the FOG You Tube channel HERE.
The club challenge for 2018 was to build a rocket that has only one streamer for recovery and launch it at the October meeting. The one that stayed aloft for the longest was the winner.

Just to add a bit of spice to the challenge everyone was limited to an A impulse motor.

The member who produced the longets flight was Dave Bishop with his scratch-built 'Cougar'. No member came near his impressive 47.88 seconds.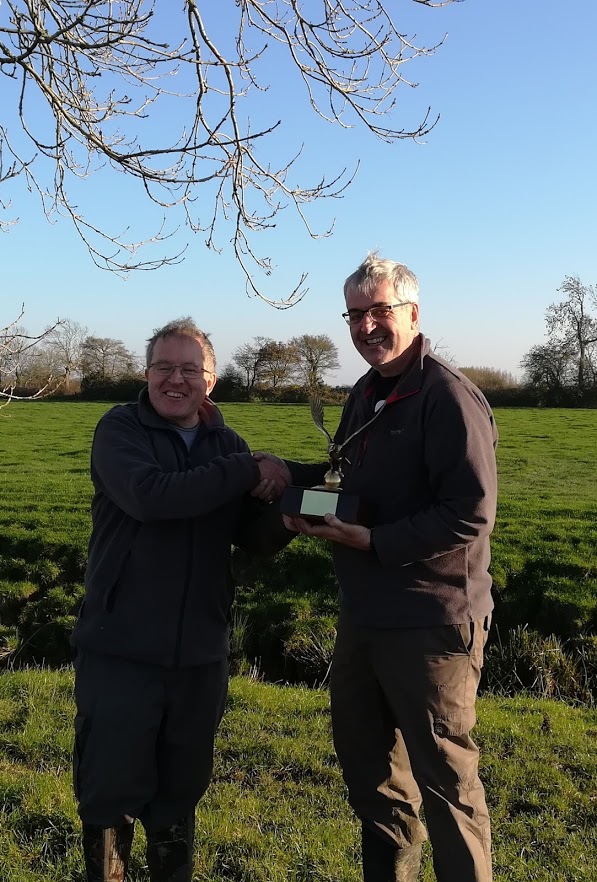 2017 - Sputnik 60th Anniversary