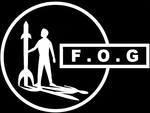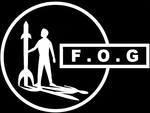 The late, great, Gerry Anderson MBE created some of the most iconic childrens' TV series ever made. Some of the older FOG members were raised on a diet of Supercar, Fireball XL5, Stingray, Captain Scarlet and (of course) Thunderbirds. Gerry died back in 2012, but we'dlike to remember him in this year's competition.

The challenge is to build a flying model of one of his iconic vehicles. This could be a rocket, or maybe one of the prop vehicles from his shows. It must be powered by black powder motors with a maximum of G impulse. It must also be safe!

Entries must be supported by evidence that the vehicle was included in a series. This could be stills from a show, video clips, or any other independent material.

The winner will be chosen by a ballot.

The challenge for 2015 will be held at the September meeting.