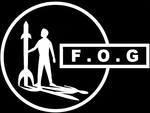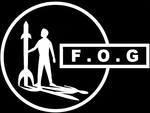 The club challenge for 2013 was to build a flying saucer powered by black powder motors and keep it airborne for as long as possible. The only limitation was that the total motor impulse had to be G or below.

As usual, there was a lot of innovation by club members. In fact there was so much innovation that the SFR (successful flight ratio) was less than optimal. Recycling played its part in this year's competition with parts of Wheatabix packets and lids from Costa Coffee cups being used.

When it comes to performance we all re-learned the lesson that simple is best. On the other hand, complex can be far more entertaining!
Results

Dave Bishop was the winner with a 14.66 second flight by his Wheatabix box saucer, with Dave Tranter as a close second with a saucer based on a Costa coffee lid.

It was decided to allow the time for Dave Bishop's rack saucer "Plumbers Mate", even thought it landed while still under power. No time was subitted for Phil's "Scary Balsa Thing" as the timekeeper couldn't decide which bit of debris to track.
| | | | | | |
| --- | --- | --- | --- | --- | --- |
| Position | Name | Saucer Name | Motors | Time | Remarks |
| 1 | Dave Bishop | Wheatabix | D12-0 | 14.66 sec | |
| 2 | Dave Tranter | Costa | C6-3 | 11.56 sec | |
| 3 | Dave Bishop | Texas Two-step | C6-0, A8-3 | 8.06 sec | Staged |
| 4 | Dave Bishop | Plumbers Mate | 4 x D12-0 | 7.97 sec | Rack rocket |
| 5 | Dave Bishop | Decaffetator | 3 x D12-3, 1 x D12-0 in booster to D12-0 in sustainer | 5.82 sec | Clustered and staged |
| 6 | Dave Tranter | Costa two | C6-0 to C6-3 | 3.34 sec | Staged |
| 7 | Phil Charlesworth | ScaryBalsaThing | D12-0, C6-0, 3xC6-3 | Indeterminate | Clustered and staged |