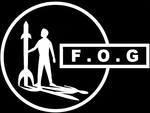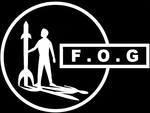 © FOG 2012 All rights reserved
At the September FOG meeting we had a monocopter competition. The challenge was to build a monocopter powered by BP motors and keep it in the air for as long as possible.
The six monocopters included a wide range of designs and materials. Some' like Dave's, used large wings and clusters of motors. Alex adopted a different approach with a small and lighweight carbon fibre design. For more details of Alex's design click here.

The winner was Dawn Bishop, closely followed by Dave.
Entrant

Cathy Bishop
Mark Batten
Dave Bishop
Dawn Bishop
Alex Kroll
Phil Charlesworth
Time

5.07 seconds
6.87 seconds
7.44 seconds
7.56 seconds
6.66 Seconds
Unknown*
Motors


1 x D12, 2 x D11-P cluster


B6
C6-0 to C6-7 staged
* The timekeeper was unsure when Phils monocopter actually crashed because of all the smoke
After the competition was over, Alex flew his on a C6 instad of a B6, scoring a fantastic 9.09 seconds. He'd have won by a mile of he'd flown the competition on a C6.

Dave's 7.44 seconds was disappointing as not all the motors ignited. Later on he flew on a full complement of D11/12 and scored 9.13 seconds.

You can enjoy some of the flights on the video below.